Landscape Materials Delivery Prices
Please put a marker where you want your landscape materials dumped. Our delivery trucks are heavy, commercial vehicles that can cause ruts and damage to your lawn, septic system, or yard. We recommend driveway deliveries for both landscape materials and pellets. If you want a delivery made off of the hardtop, you are taking full responsibility for damage that may occur to your property. We do not cover repair costs.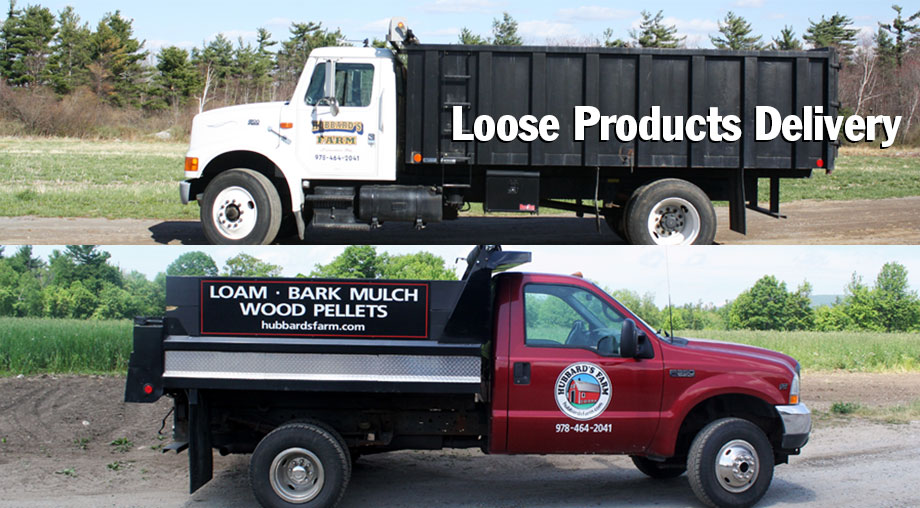 Loose Landscape (Bulk) Materials Delivery Pricing
Loose materials will be delivered in one of the trucks shown above. Pricing for regular delivery for our loose landscape materials is as follows:
Within Princeton: $25
GROUP 1: Holden, Rutland, Sterling, $35
GROUP 2: Boylston, Clinton, Lancaster, Leominster, West Boylston, $40
GROUP 3: Gardner, Fitchburg, Hubbardston, Paxton, Westminster, Worcester, $50
Please note, there is a 3 yard minimum for delivery. No exceptions.