Landscape Materials Delivery Prices
PLEASE NOTE:
PLEASE CHOOSE YOUR DROP-OFF SPOT CAREFULLY: Our delivery trucks are extremely heavy, commercial vehicles that can cause ruts and damage to your lawn, septic system, yard, or driveway. In order to avoid damage to newly paved or recently seal-coated driveways, we recommend choosing a different spot for the drop-off of your landscape materials. We do not accept responsibility for damages or cover repair costs to your lawn, yard, septic system, or driveway.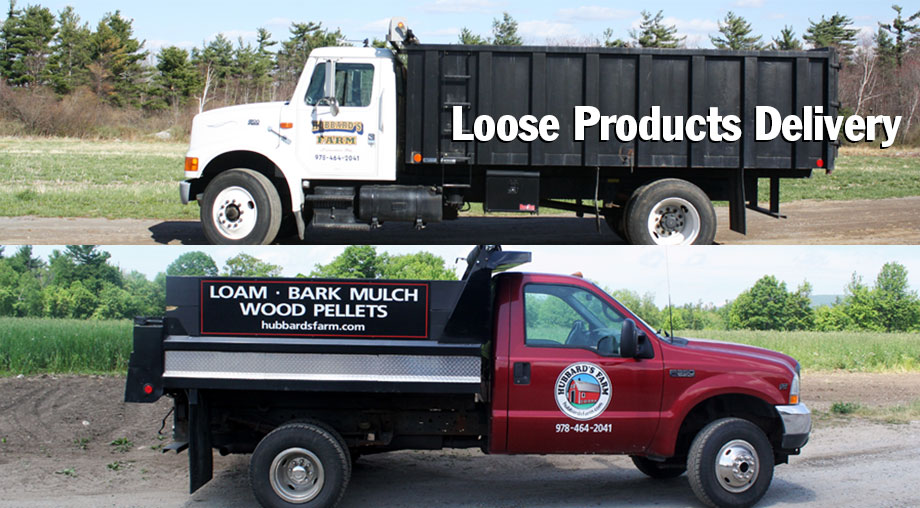 Loose Landscape (Bulk) Materials Delivery Pricing
---
Within Princeton: $30
GROUP 1: Holden, Rutland, Sterling, $40
GROUP 2: Boylston, Clinton, Lancaster, Leominster, West Boylston, $45
GROUP 3: Gardner, Fitchburg, Hubbardston, Paxton, Westminster, Worcester, $55
GROUP 4: Barre, Berlin, Bolton, Grafton, Harvard, Littleton, Lunenburg, Oakham, Shrewsbury, Shirley, Spencer, $75
Please note, there is a 3 yard minimum for delivery. No exceptions.