Compost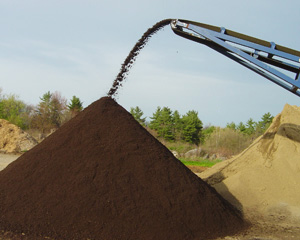 If your soil needs beefing up, our nutrient-rich, aged, cow manure is what you're looking for. We screen it to a fine, soil-like texture; and package it in 40 lb. bags, right here on the farm.
Our compost is sold by the yard, as well as by the bag. 27 bags equals 1 yard.
By the yard
By the bag
By the bucket (customer shovels and loads), 40 5-gallon buckets equals one yard
Massachusetts sales tax is applicable to all landscaping materials.