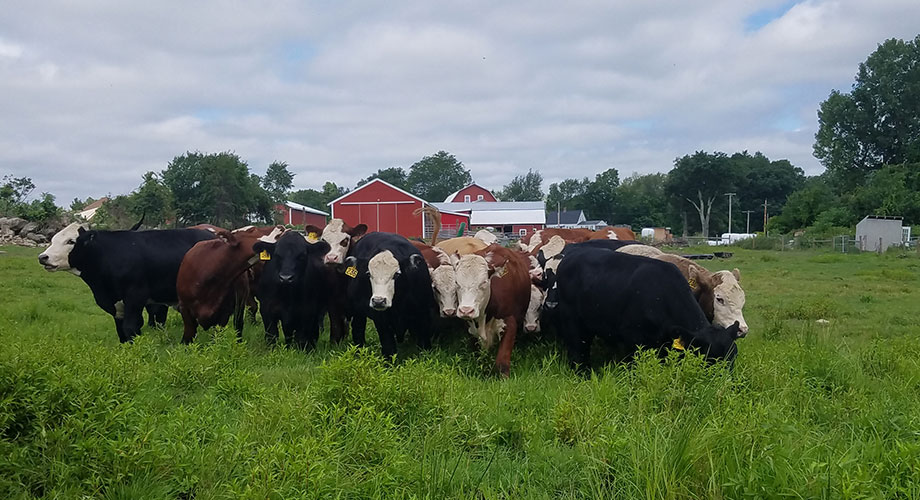 Bulk Meats
October 25, 2021: We are currently unable to fulfill more orders for Whole, Half, and Quarter Beef. Please Email Us to place a request to get on the waiting list for the next batch of Whole, Half, or Quarter Beef. We will contact you to let you know when bulk beef will be available.
---
Buying beef and pork in bulk quantities is an excellent way to supply your family with high-quality, farm-raised meat at a much lower cost than buying by the piece. Friends, neighbors, or families often split and order. All of the meat is supplied in frozen packages. A whole beef will take up about 20 cu. ft. of freezer space and a whole hog will fill approximately 7 cu. ft.
Bulk beef is available in a sampler package, quarter, half, or whole beef. Bulk pork is available in a sampler package, half, or whole hog.
Orders must be placed in advance and a deposit is required. Meat for bulk packaging is hand-cut, so poundage is approximate.

Click the button to view information and pricing on our individual packages, bundles, and bulk packages.
Orders and Inquiries, please call 978.464.2041 or Email Us.