Loam | $30/yard for 1-3 yards | $28/yard for 4+ yards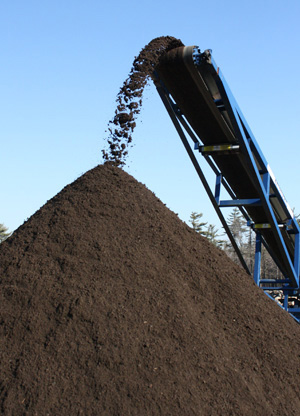 Our loam is rich, dark farm soil screened to a fine, smooth texture, free of lumps and stones. Loam makes an excellent base for seeding new lawns or for patching up dry patches.
By the yard: $30/1-3 yards or $28/4+ yards
By the bucket (customer shovels and loads): $3/5 gallon bucket, 40 5-gallon buckets equals one yard
Massachusetts sales tax is applicable to all landscaping materials.