Loam/Compost Blend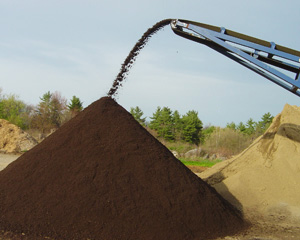 .
Enrich your soil with this organic mix of loam and aged cow manure, blended to form a smooth texture. Watch your garden grow!
By the yard: $48/yd.
By the bag: $7 each or $30/5 40 lb. bags (Mix and match bags compost or compost/loam blend)
By the bucket (customer shovels and loads): $3.00/5 gallon bucket, 40 5-gallon buckets equals one yard
Massachusetts sales tax is applicable to all landscaping materials.